HAPPY HOILDAY!!!
'Tis the Season, the gift giving season & Modern Male Products has you coved with all the best grooming goodies!
Friendly reminder, We recommend placing all shipping orders before December 15th, to ensure all packages will be receeived on time!
Shop Now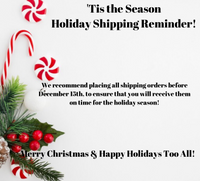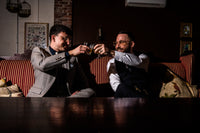 gen·tle·man (jntl-mn) n:
1) a man who treats other people in a proper and polite way
2) a well-mannered and considerate man with high standards of proper behavior
3) a man regarded as having qualities of refinement associated with a good family
4) a man who is cultured, courteous, and well-educated
Gentlemen,
Modern Male Barber Shop New Product Release 
Modern Male Barber Shop is proud to announce the release of a new line of grooming products for the modern male.
Over the years, our barbers have tried all sorts of lotions and potions to prepare your skin and hair before, during and after your shave and haircut. We've used a lot of good products but they all came up short. So we decided to develop our own unique formulas based on what we've learned.
Our goal was to develop a family of products made from 100% natural ingredients with a maximum amount of organic materials. We selected ingredients known for their healing and regenerative properties.
• 100% natural
• 75% organic
• Manufactured Locally
• Made In USA
Now you can take the experience of the barbershop home with you.
MAN UP! STAY SHARP!

MAN UP! STAY SHARP!