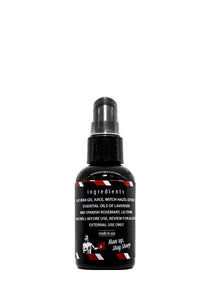 "Not Your Average Pre-Shave Treatment"
A step above your typical shave routine. Complete your grooming regime with a product that makes your skin feel silky-smooth to the touch, while keeping your skin hydrated throughout the day. You'll never want to purchase another over the counter lotion again. 

-Contains saponified oils of coconut, palm, palm kernel, olive & soybean.  Shea butter,essential oils of lavender and Spanish rosemary, kaolin clay, Australian pink pastel clay & coconut milk.